Funny Profile Picture Ideas: How AI Can Transform Your Avatar
With new AI tools, you can be funny, be sincere, even be an apple
In the early days of the internet, our social network profiles were… eccentric, filled with what would now be considered weird profile pictures. Do you remember those black-and-white high-angled selfies or the pixelated, low-quality mirror photos that you and your friends had on your Myspace or Facebook? And let's not forget the bad Photoshop edits that, despite our best efforts, often looked cringey rather than cool.
Fast forward to today, and social media profile curation has evolved into an art form heavily influenced by the Instagram aesthetic, where every single photo—including those playful profile picture memes like Rihanna's—plays a part in your personal branding, especially if you're an influencer.
But what if you could take your profile picture up a notch? Enter AI, where creating an edgy, funny, or unforgettable profile picture is not only easy but is also a unique expression of your digital identity.
Tools like Unboring by Reface make this achievable in just a few clicks. Let's discover the ways in which you can use these tools to express yourself and explore some funny ideas you could use to make your profile stand out.
How to Create Funny Profile Pictures with Face Swap
With Unboring's face swap, there are unlimited profile picture options for you to play around with. For example, you can gender-swap your face, time travel to a previous era, play around with different hair colors, or even see what you'd look like as an older person.
12 Funny Profile Picture Face Swap Ideas
Unboring provides a large catalog of AI tools for you to play with and enables you to create a profile picture that captures your personality. Here are some face swap ideas for you to consider when selecting your next goofy profile picture:
1. Mini You Version
Swap your face into children's versions of famous images.
2. American Humorous Postcards
Choose your favourite joke and become the hero of the poster.
3. Disco fever
Capture the essence of 80's disco.
4. The most famous doll in the world
Dive into Barbie's fabulous world with a stunning face-swap.
5. Ahoy, matey
Set sail on a high-seas adventure.
6. Your yearbook coronation
One of the hottest trends in recent months has been the yearbook AI filter, which revisits high school nostalgia. So crown yourself and turn into prom royalty in just a few clicks.
7. Be the apple of someone's eye
Get a taste of the surreal by turning your face into a ripe fruit.
8. Embrace the Cottagecore aesthetic
Turn your selfie into one of 2023's biggest trends.
9. Awaken your inner witch
Unveil your mystical side.
10. Inked up
Discover how you'd look with tattoos. Or if you've got some already, how other ones would look on you. Who knows, you might get inspired for your next one.
11. Retro vibes
Capture the vintage vibe of photography by turning your ordinary selfie into a black and white aesthetics of the twenties.
12. The Old Money aesthetic
Adopt the look of generational wealth and classic taste.
5 Steps to Make a Funny Face Swap Profile Picture
By now, you might be inspired to try one of the ideas above, or maybe you have an idea for a profile picture of your own. But if you're feeling unsure of how and where to get started, let us put your mind at ease.
👯‍♂️
We have a compelling offer for our blog readers. Scan the QR code below to get a 50-token plan on the Unbring platform for just $9.99.
Here's a tutorial for generating face swaps with Unboring:
1. Visit Unboring
Go to the Unboring platform and click on 'Swap faces' at the top of the screen.
2. Explore the catalog
Next, click on the 'Explore catalog' button at the top of your screen. You'll then see different categories of filters available, from cartoons to pirates and everything in between.
3. Find your favorite
Once you've found a category you like, feel free to explore the options and see what you like best.
4. Start face-swapping
When you've found the picture you want to face-swap with, click on it. You'll then see a yellow 'Add face' button. Once you've clicked on that and selected a photo of yourself, click the yellow 'Swap faces' button.
5. Save and share
Your face swap will take a few seconds to process. Once it's ready and you're happy with it, all you'll need to do is click the 'Download' button at the bottom of the screen. After that, your new profile picture will be ready.
How to Create Funny Profile Pictures with Restyle
The second option you have is to restyle your photos. This feature provides plenty of AI filters for you to play around with. With restyling, you can turn yourself into a cartoon character or a sketch, or even a Lego person; the options are unlimited.
Here's how to restyle your photos in just a few clicks:
1. Visit Unboring
As before, start by going to the Unboring platform. This time, click 'Image Restyle' at the top of your screen.
2. Explore styles
Next, click on 'Explore styles' at the top of the screen to explore the restyle catalog.
3. Find your favourite style
Once you've found your perfect filter, click on the 'Use style' button. You will then be prompted to upload your photo.
4. Restyle the image
Once that's done and you're ready to go ahead, click the yellow 'Restyle' button at the bottom of your screen.
5. Save and share
Your new image will take a few moments to process, and once that's done, click on the 'Download' button to make sure it never gets lost.
It's as simple as that!
Reface AI Photo and AI Avatars Technology
The Reface app, available on both the App Store and Play Store, takes AI to a whole new level, where you're able to generate your own portraits in a new setting, outfit, pose, and aesthetic.
As this is a more advanced version of AI, it takes a little longer to create. To do this, you will need to download the app and upload your 6 portraits, all taken from different angles, and within an hour, you'll have 48 (!) ready-made avatars to play around with and share with your friends. Why not give it a go?
Creating Engaging Avatars
Taking part in silly internet culture trends can be a refreshing way of presenting yourself on social media. It's all about creating an online persona that breaks away from the conventional and adds a dose of fun to how we present ourselves online. Here's a list of ideas for creating an engaging avatar that will be sure to make your friends and followers laugh:
Meme Profile Picture
The internet adores a good meme, and your friends will, too, when they see your meme profile pictures. With AI, you can morph your image into popular meme formats or even become a brand-new meme character.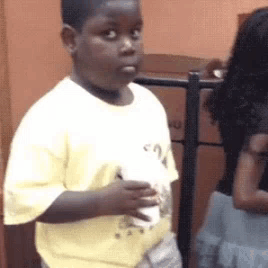 Your Pet, Your Avatar
Why not let your furry friend steal the spotlight? With AI, you can create a hilarious homage to your pet by restyling them or even turning them into the main character of a poster.
The Good, The Bad, The Ugly
Sometimes, a perfectly bad photo makes for an unforgettable profile picture. Think poor Photoshop skills or 80's mullets. These types of images are guaranteed to make your profile stand out.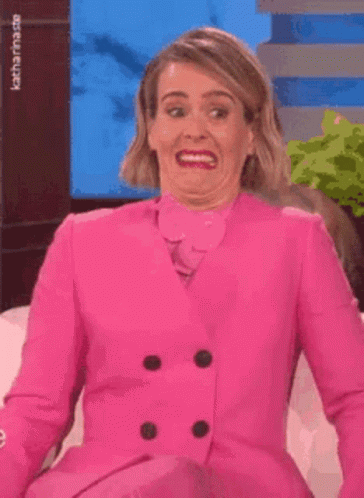 In short, the journey from those early pixelated avatars to the high-definition masterpieces of today mirrors our own evolution in the digital space. The AI revolution in content creation is not just about sophistication – it's about adding a pinch of fun, a dash of creativity, and a whole lot of personality to the mix.
So, dive into the delightful world of Unboring by Reface, and let the transformation begin!