Some movies lack women. Let's fix it with AI
Terminator, Sherlock, Tyler Durden and others – what if women played famous male characters
When thinking of Hollywood, you would probably imagine superheroes and TV scandals, Grace Kelly & Marilyn Monroe, legendary actresses. Yes, and ladies in diamonds on the red carpet with outfits from famous designers. But the truth is, women have never been at the center of Hollywood.
The movie industry has long underrepresented women, who have had to play more feminine, weak, or secondary characters. The false stereotype that viewers prefer male characters on the screen could date back to the dawn of cinema.
There have been over 10K nominations since the first Oscars in 1929, and women have represented just 14% of them. There also have been 449 nominations for best director until 2020, but only five of these went to women.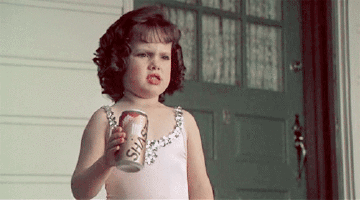 However, ladies are moving that rock, fixing the balance of diversity in movies and TV. Hollywood's almost century-long gender gap is finally being reduced, and more movies are dedicated to women, starring women and making their roles memorable.
Did you know?

The Alien characters were originally written as men, but Ridley Scott cast Sigourney Weaver as Ripley.
Tom Cruise was initially slated to star in Salt instead of Angelina Jolie.
The plot of Flightplan was first written for a male character, but the role went to Jodie Foster.
Women are gorgeous. Let's see how they would magically transform our fave movies and series with the power of AI.
#1
Meryl Streep could rule the office no worse than Michael Scott.
#2
Kristen Stewart has found her Edward again. Actually, she became him.
#3
How about Angelina Holmes? Excellent!
#4
Jennifer Aniston instead of Brad Pitt?
Oh, it's a long story. But looks beautiful, doesn't it?
#5
Who knew Milla Jovovich could be a charismatic evil robot.
#6
Zoe Saldana being dramatic about money.
Ladies are strong enough to revolutionize the whole movie industry. You can be anyone too, Refacers. Turn into any character in our app using AI tools for instant content creation — explore our huge collection of movies, posters, and more!